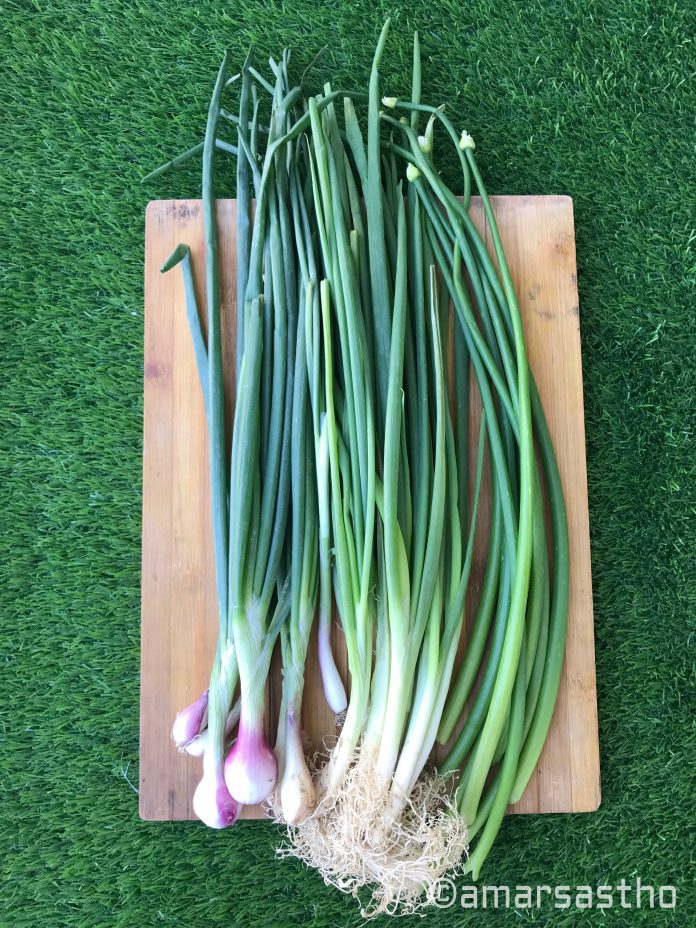 Chives are part of the allium family of vegetables and herbs. This family also includes garlic, scallions, onions, etc. In the Asian subcontinent, we commonly eat the onion or garlic chives.
Commonly, Chives come in two types – onion chives (the most common chives) and Chinese chives (called garlic chives). While onion chives have hollow leaves, garlic chives have flat leaves.
Chives are a common topping for many dishes, and many people use this herb in mixed vegetable dishes, fried rice, etc. that call for onions. Not only do chives impart a flavor to many recipes, but chives also offer numerous health benefits.
2
100 grams of chives contain:
Energy 30 Kcal
Carbohydrates 35 g
Protein 27 g
Total Fat 0.73 g
Cholesterol 0 mg
Dietary Fiber 2.5 g
Folates 105 µg
Niacin 647 mg
Pantothenic acid 0.324 mg
Pyridoxine 0.138 mg
Riboflavin 0.115 mg
Thiamin 0.078 mg
Vitamin A 4353 IU
Vitamin C 58.1 mg
Vitamin E 0.21 mg
Vitamin K 212.7 µg
Sodium 3 mg
Potassium 296 mg
Calcium 92 mg
Copper 0.157 mg
Iron 1.60 mg
Magnesium 42 mg
Manganese 0.373 mg
Phosphorus 58 mg
Selenium 0.9 µg
Zinc 0.56 mg
Carotene-ß 2612 µg
Crypto-xanthin-ß 0 µg
Lutein-zeaxanthin 323 µg